Posted by Erik @ (410)-451-5181 ext. 205 on Oct 27th 2017

Behind the Scenes with Eastern Carts:
Eastern Carts, a subsidiary of Eastern Performance Cycles, has utilized its knowledge of the aftermarket motorcycle industry in order to specialize in the full restoration and customization of all types of golf carts. We've hired top-notch mechanics, designers and salesmen to ensure an all-around exceptional experience for our customers.
We've recently redesigned an entire section of our service bays specifically for golf carts, complete with service lifts, a photo booth, and every tool necessary to make any customization our customers may desire. Our master golf cart technicians have numerous years in the industry, and there is truly no substitute for experience.
At Eastern Carts, there is no job too big or small.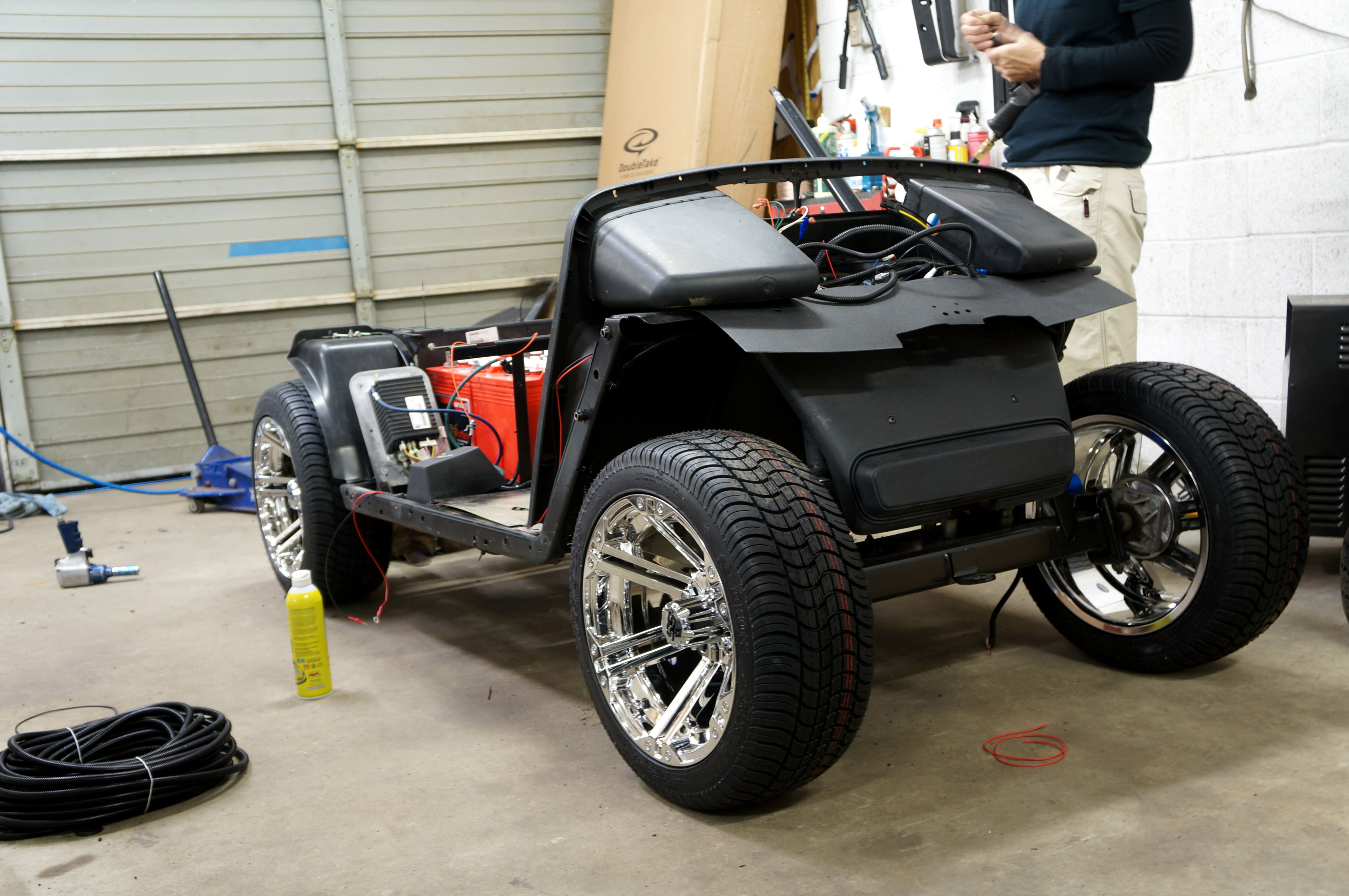 This 2013 E-Z-GO TXT golf cart is in the process of being transformed from an outdated, golf course cruiser to a neck-breaking machine. Once complete, this cart will feature dished RHOX chrome wheels, a full stereo and sound system, and a custom paint finish on the body. Stay tuned for photos of the finished product, this cart will be for sale!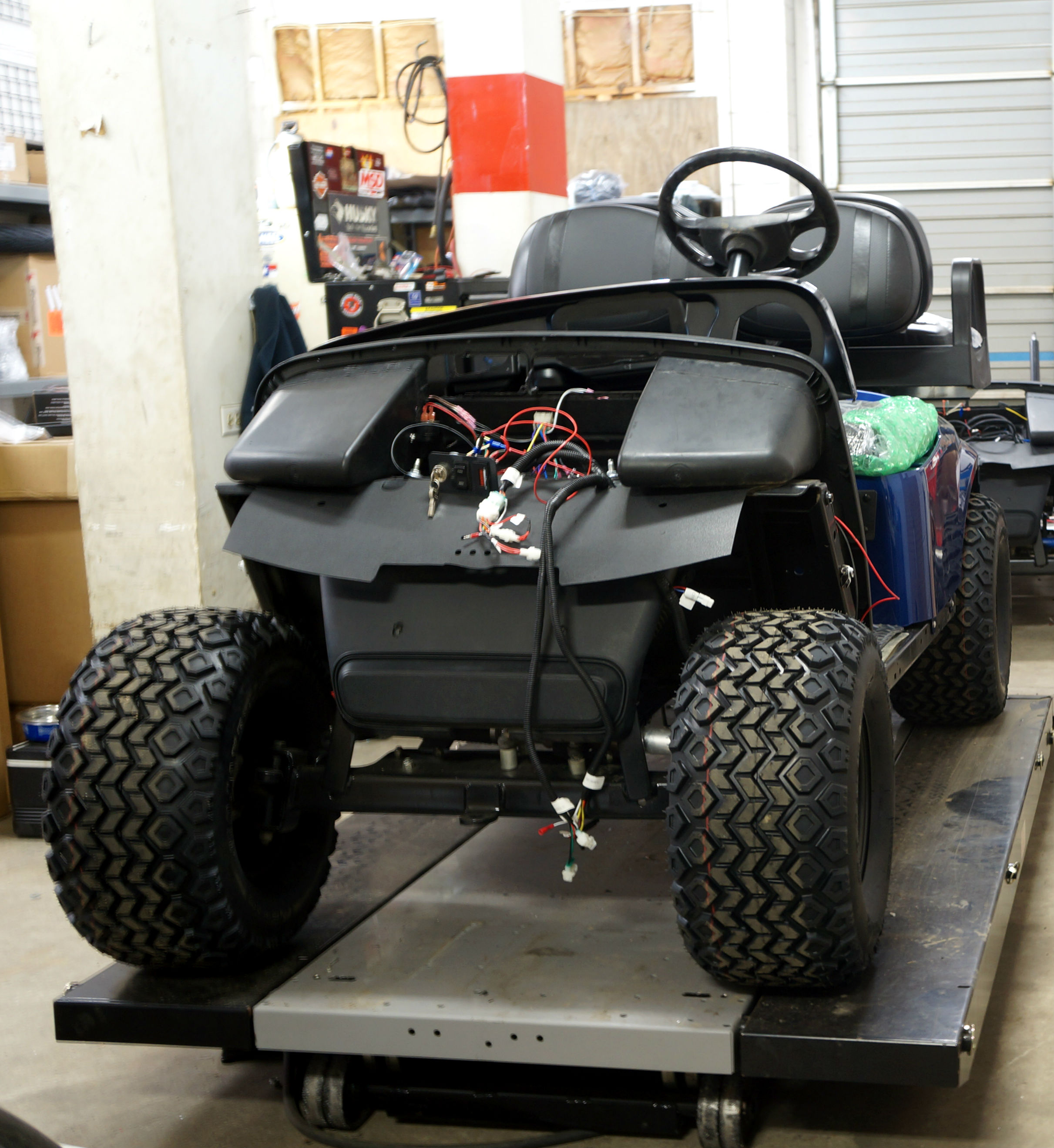 One of the more exciting carts being built in our custom shop, this E-Z-GO cart will feature matte black smoothie wheels and rugged all-terrain tires. We've built numerous carts with full lift kit upgrades, however we're going in a slightly different direction with this one. While the suspension has been fully upgraded, our designers and technicians have decided to keep the cart at stock height, while increasing the size of the wheels and tires to fill out the wheel wells. This cart will be complete with an Aquatic AV head unit and a full sound system. The Aquatic AV head unit is actually the same weather-resistant head unit that our motorcycle technicians use on Harley-Davidsons, and our success with this unit has been astounding. The electric blue finish in contrast with the matte black smoothie wheels looks phenomenal, and we can't wait to get this thing on the road! Here is another angle of our progress: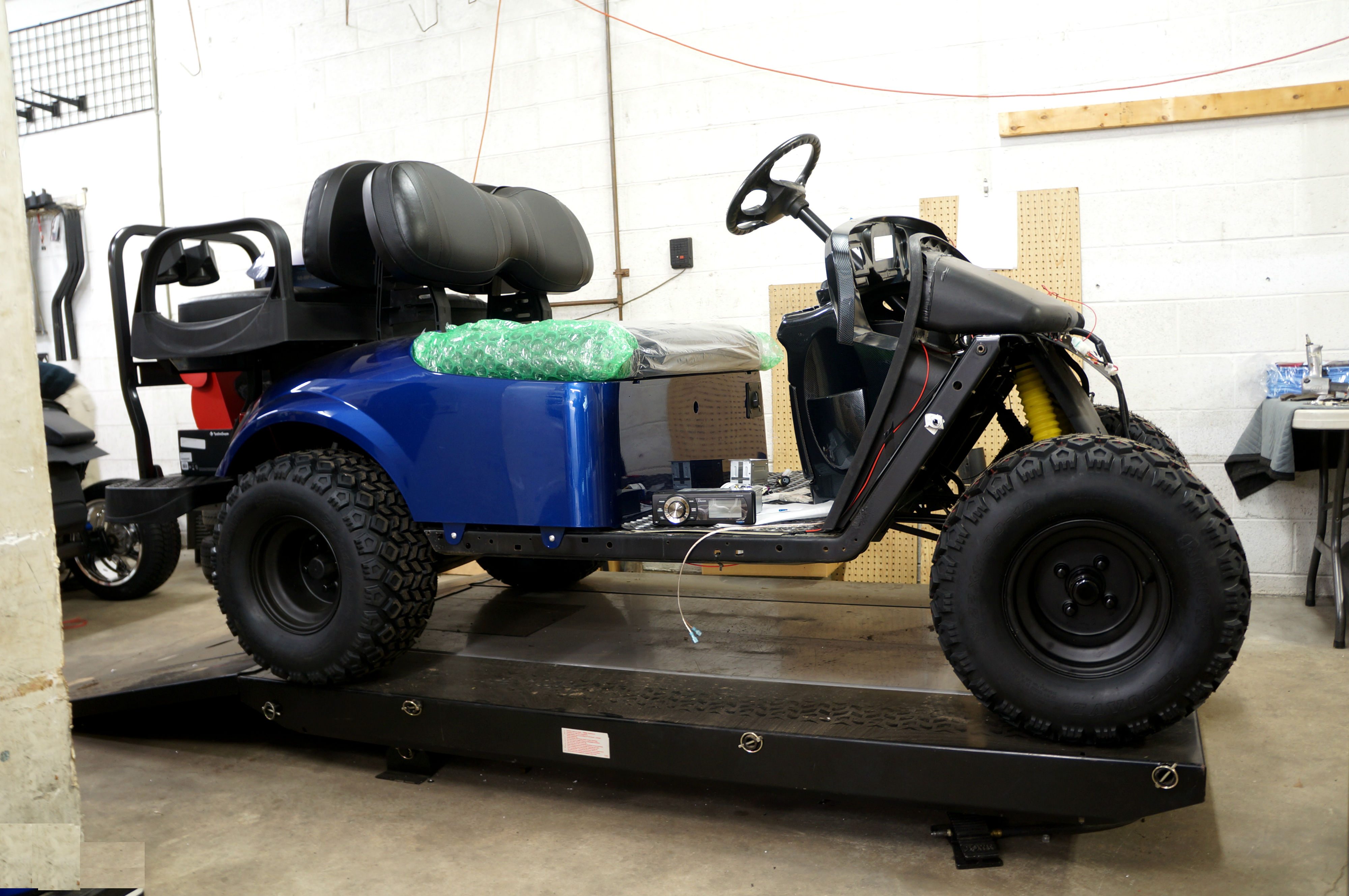 Eastern Carts is pumping out custom golf carts daily. Stay tuned for the transformation of dozens of golf carts in the future!