Posted by Erik @ (410)-451-5181 ext. 205 on Oct 30th 2017

Eastern Carts have been proudly supporting our local fire departments, as well as
the departments of neighboring counties. We have developed a great relationship
with our local volunteer fire department that goes much further than simply working with them
professionally. Arundel Fire Department has been protecting the Crofton, Davidsonville, and Gambrills
communities for over 50 years, and Eastern Carts recognizes the importance of such difficult volunteer
work.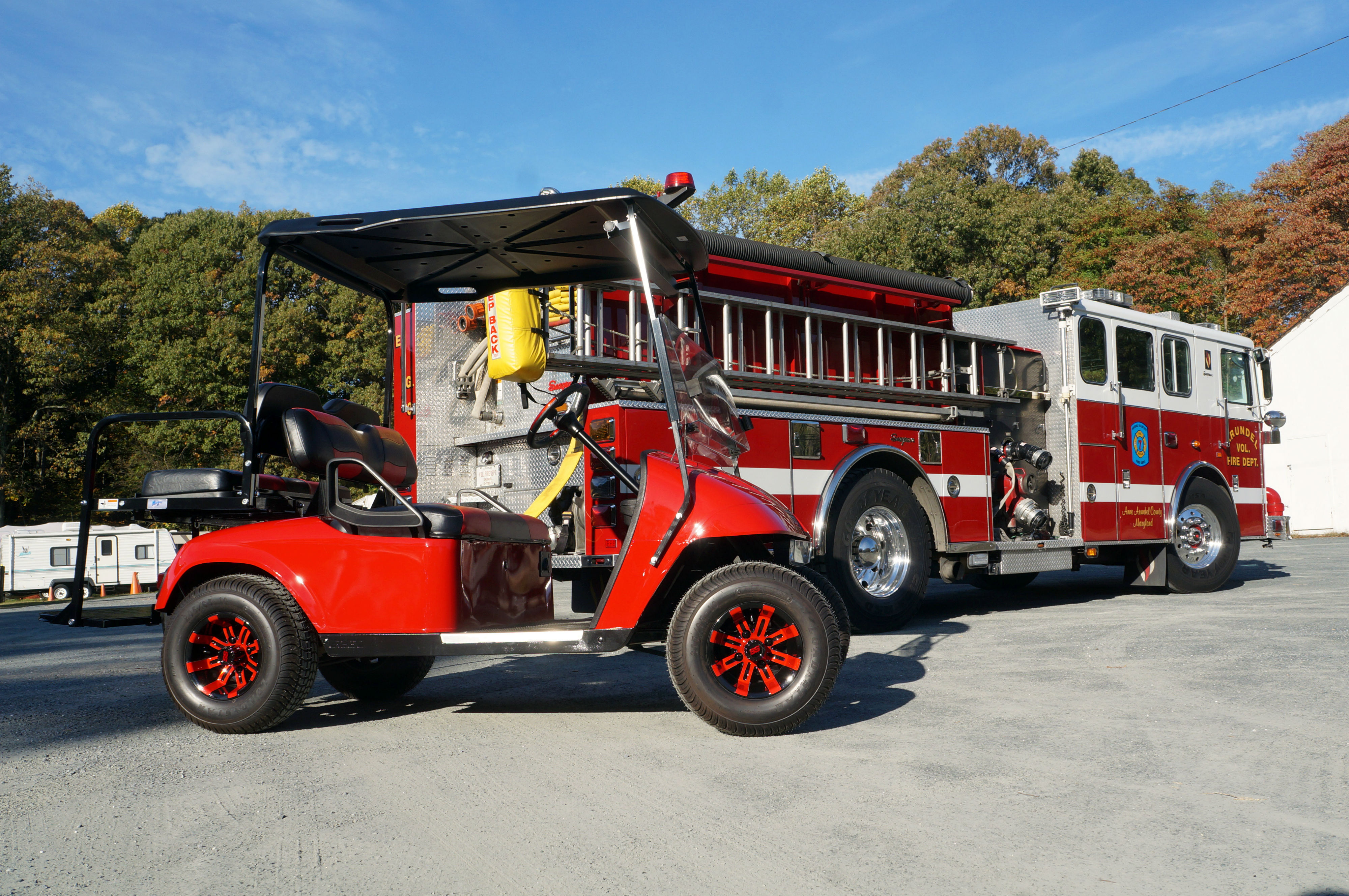 With that said, our designers were inspired to create the "Flame Red" cart after admiring the Arundel
Fire Department's Engine 73 Seagrave Marauder Pumper passing by the shop. We set out to make a cart
so hot that it'd need a fire engine to put it out, and that's exactly what we've done.
Arundel Fire Department hosts a pit-beef sandwich cookout every so-often, and Eastern Carts regularly
shows support for the AVFD by purchasing their sandwiches for our entire staff's lunch. While picking up
our sandwiches, AVFD were nice enough to allow us to take a few photos of our "Flame Red" cart with
their Engine 73 Seagrave Marauder Pumper.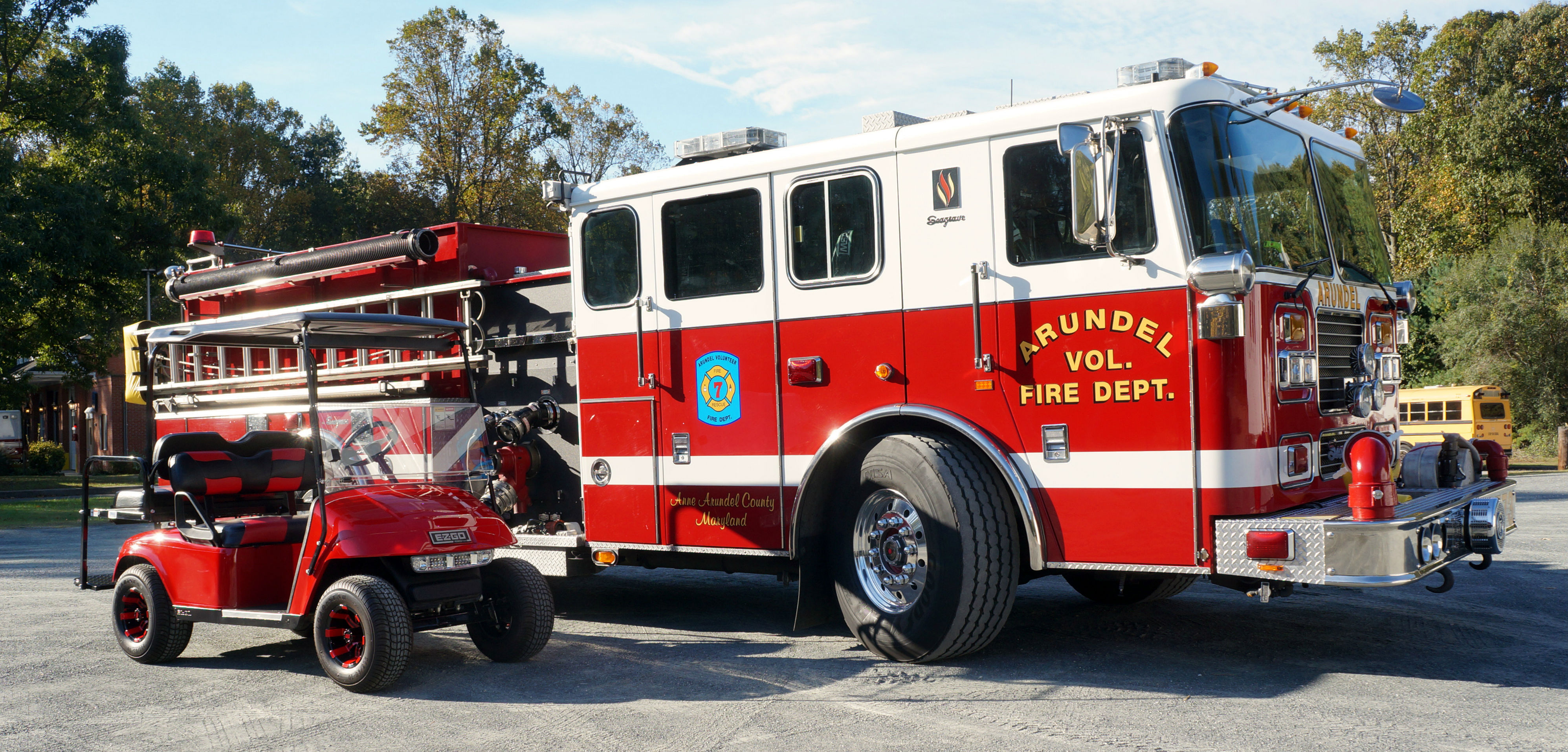 Engine 73 is an incredible machine, and it was fascinating to be able to check it out up close with the
help from some of the AVFD firefighters. A huge thanks to the Arundel Volunteer Fire Department for
serving the community and allowing us the opportunity to snap some photos.